Prenditi il tuo tempo e rallenta. Rilassati sul materasso memory guardando il fiume o chiudi gli occhi e ascolta il "suono della natura"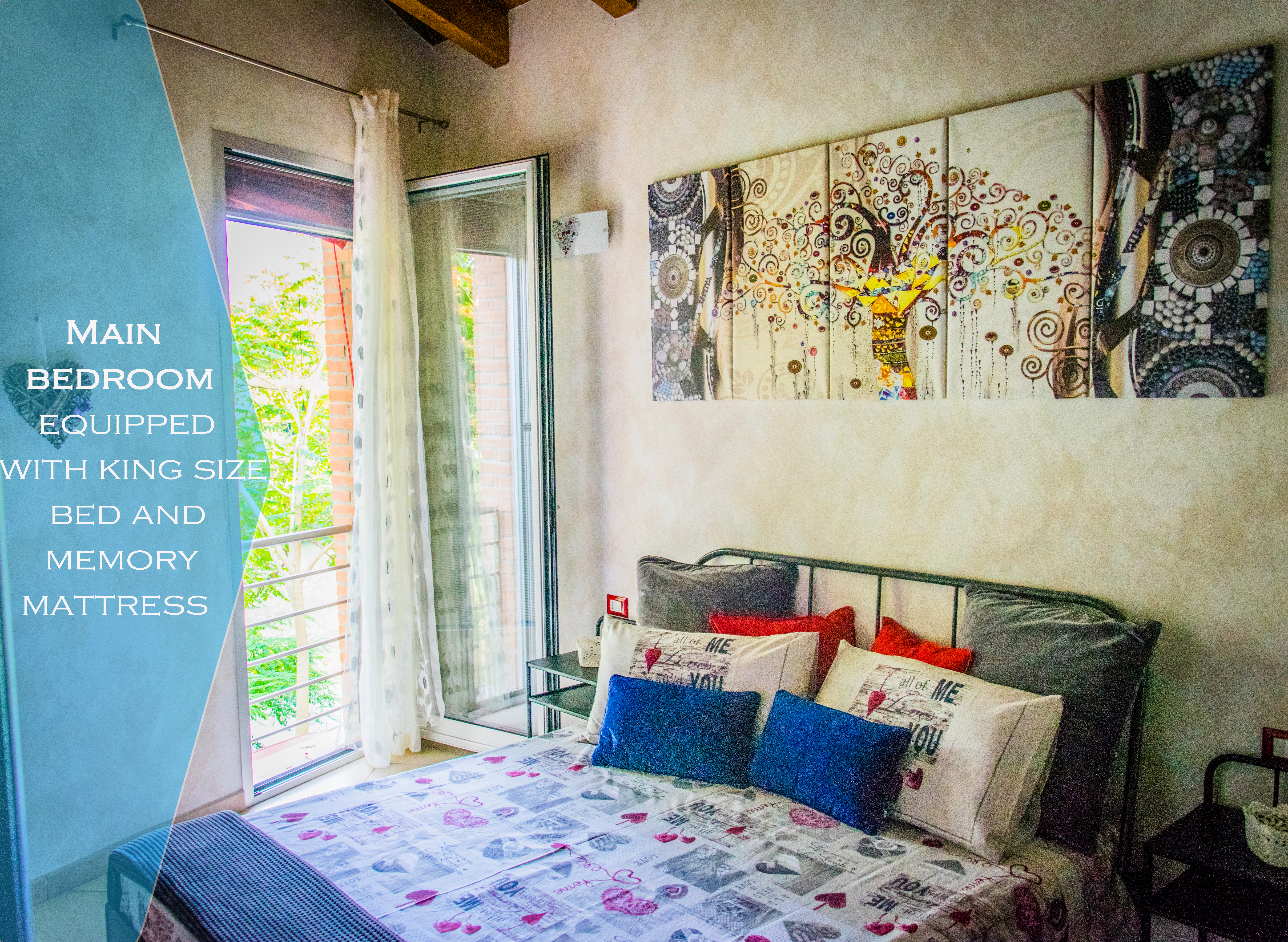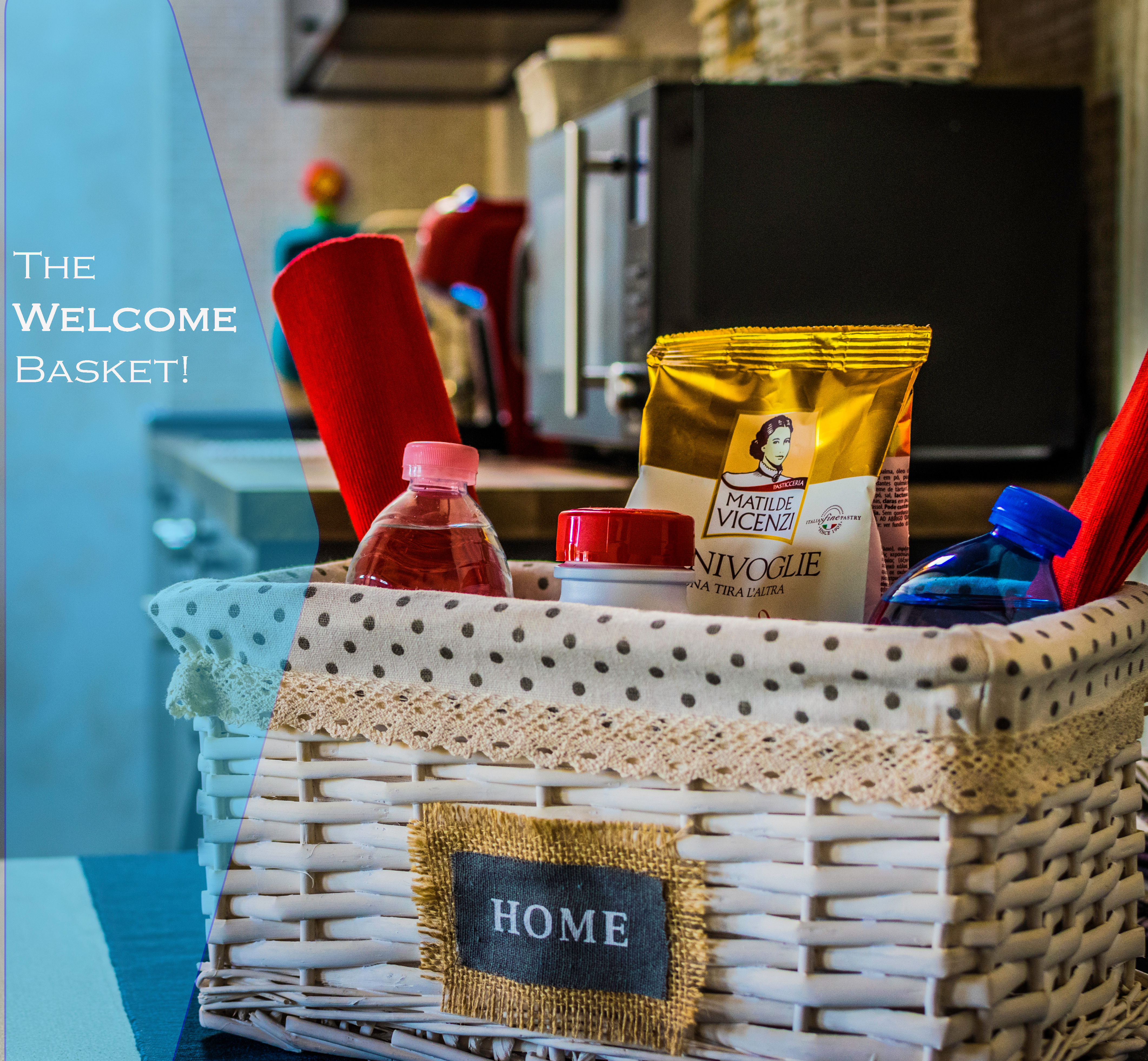 Per tutti gli ospiti che prenotano dal nostro sito "Ferrara4all.it" in omaggio il "Cesto di Benvenuto"
A 8 minuti di passeggiata dal Centro
Anche se l'appartamento è direttamente sul fiume, immerso nella natura, in pochi minuti a piedi si arriva alla Cattedrale di San Giorgio e al Castello Estense!
La miglior esperienza di sempre
By far the best we have stayed at (and most were great). A wonderful apartment full of those extra touches that make traveling just that much nicer. 5 star plus in the best possible way. Great location, style, cleanliness, comfort, homeliness all excellent. Communication was excellent too. Go there we cant recommend it enough. Ferrara also an unexpectedly lovely place to visit.
A beautiful apartment with a well equipped kitchen close to the centre. Wonderful!
Liliana's place was a lovely place to be based to explore Ferrara and surrounding areas.She had a wealth of information to assist us to get the most of our trip,even local restaurant information which was brilliant.Thanks so much again
Liliana's place is excellent in all respects, and she goes out of her way to make sure you have everything you need. I arrived by car and Liliana and her husband were waiting for me in their car by the side of the road. She had parked another car in a spot on the busy street that I was able to take over after they had shown me in. The apartment faces out back to the canal so there is no street noise at all. A ten minute walk from the castle. Highly recommended.
Nous recommandons chaudement cet appartement, très bien situé ,à quelques minutes du centre ,au calme,avec vue sur le fleuve ,bien équipé, avec un accueil particulièrement attentif et chaleureux. A noter que la mezzanine et l'escalier qui y mène conviendront plutôt aux jeunes.
Nagyon jól éreztük magunkat! Minden hibátlan volt! Nagyon kedves és segítőkész volt a házigazda! A lakás kifogástalan volt és nagyon felszerelt! Szivesen vissza mennénk!
A beautiful apartment in a really convenient location. The hosts are so kind and welcoming. I would recommend this to anyone.
Liliana is a fantastic host and welcomed us with drinks and snacks as well as in depth knowledge of the area with great recommendations. The apartment is in a great location - minutes from all the wonderful sights and quiet at night. The bed is so so comfortable! There is everything you need in the apartment too! Great value and really comfortable. Will return there for sure if we visit Ferrara again. Thanks Liliana!
Liliana is a true superhost. She even came to fetch us from the railway station. Her apartment is beautiful and stylish.
We loved Lilianas place. The view was calming, the location is just outside the town with two pretty solid restaurants across the street. she left us a lovely welcome basket, gave us lots of tips, and even checked in halfway through our stay to make sure we didn't need anything. Also the AC is a lifesaver because the mosquitos in Ferrara can be quite intense. We would definitely come back here if we were ever in Ferrara again.
stay, with local recommendations and making check-in and out very easy. Very clean apartment, with well-equipped kitchen, including oil/seasoning/tea/coffee. A/C was useful, and PlayStation was fun! Thank you for a great stay!
A beautiful modern apartment in a great location - a short walk into the city centre, but quiet and peaceful with beautiful river views. Extremely well equipped with many thoughtful touches - and a very friendly and welcoming host.
The perfect place to stay! The apartment is beautiful, clean and updated. Close enough to the city center to walk and close to restaurants for evening meals. We loved everything about it. But what made this trip truly special was Liliana and her husband and their attention to every detail. I only wish we had more time to spend in Ferrara, there was so much to see. We hope to visit again!
Lilliana's apartment was fantastic, in a great location within walking distance of the city centre. The apartment was clean and well stocked with everything you need. We would highly recommend staying here. Lilliana was kind enough to collect us from the station and kept in touch by text throughout our stay and gave us tips on local events. We loved our stay in Ferrara.
Liliana und Claudio sind sehr herzliche und hilfsbereite Gastgeber, die Wohnung ist sauber und super ausgestattet! Die Lage ist auch hervorragend und ruhig (die Schlafzimmer gehen nach hinten zum Fluss), man ist in max. 10 Minuten ins Stadtzentrum gelaufen und einen Parkplatz findet man in der Straße auch immer. Sehr zu empfehlen!