Palazzo dei Diamanti (Diamonds Palace)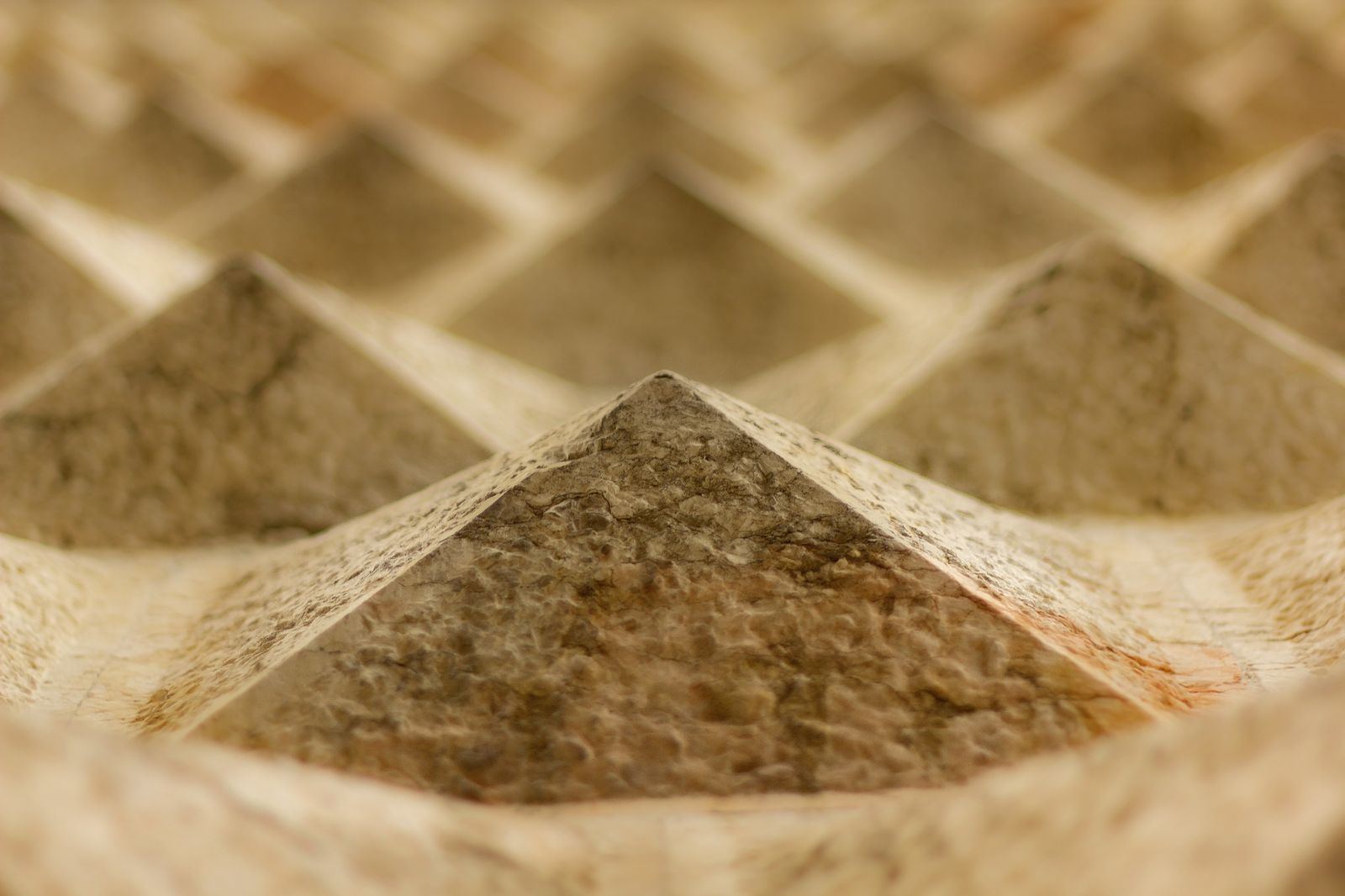 Biagio Rossetti designed the building on behalf of Sigismondo d'Este, brother of Duke Ercole I d'Este, in 1492. The Palace takes its name for the unusual shape of the over 8,500 marble blocks on the façade.  Palazzo dei Diamanti is one of the most famous Renaissance buildings in the world. Count Sigismondo d'Este, brother of Duke Ercole I d'Este commissioned the palazzo, choosing Biagio Rossetti as his architect. Construction began in 1493, with the palazzo located in the ideal centre of the so-called "Addizione Erculea", one of the most important and beautiful examples of Renaissance city planning. The City of Ferrara aquired the Palace in 1832. On the ground floor are living quarters and spaces. Major temporary exhibitions organized by Ferrara Arte and The
National Gallery of Art in Ferrara.
 are held there, while the first floor hosts the collections of the Pinacoteca Nazionale.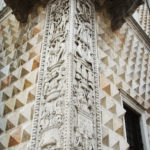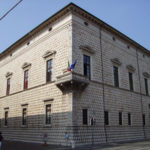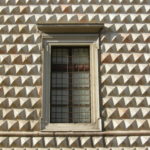 Palazzo dei Diamanti is a venue belonging to the city of Ferrara. Inside it Exhibitions of international importance are periodically held, thereby contributing to the city's reputation as a centre of art and culture.
The members of the House of Este inhabited the palace discontinuously until the devolution of Ferrara in 1598. In particular, from 1586 it was the residence of Cesare d'Este, He was cousin of the Duke Alfonso II d'Este and his wife Virginia de 'Medici, daughter of Cosimo I and Camilla Martelli.
At that time they arranged decoration of three rooms that overlook the course Biagio Rossetti (the ancient route of Saint Benedict or prions). Those rooms formed the apartment of Virginia de 'Medici.
Giulio Belloni directed the works in realization of the coffered ceilings and friezes of the "double room" (1589 – 1590) and the "room of childbirth" (1591)
Location