Saint George Cathedral (Cattedrale di San Giorgio)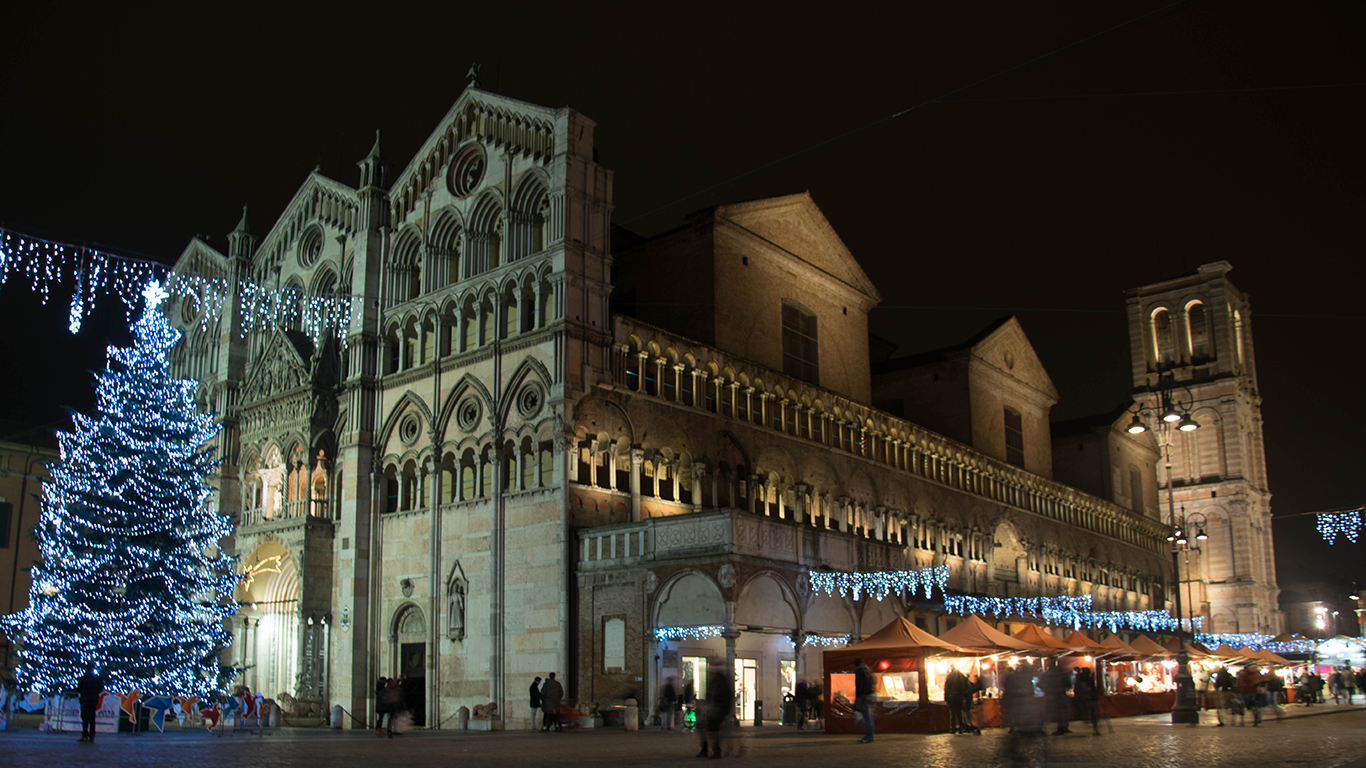 Saint George Cathedral is the main place of Catholic worship of Ferrara, the mother church of the Archdiocese of Ferrara-Comacchio. It stands at the center of the city, opposite the Town Hall, next to the ancient Piazza delle Erbe (now called Piazza Trento e Trieste), one minute walk from the Castello Estense. A covered passage connects the Cathedral to  the Archbishop's Palace. The cathedral today is no longer the parish church but it is obviously home to all the most important celebrations of the diocese: orders, pontifical solemn funeral. In spring also it happens the Blessing of Palios, the four paintings tissues that make up the prize of the four races of the Palio di Ferrara. Inside the cathedral is buried, Pope Urban III.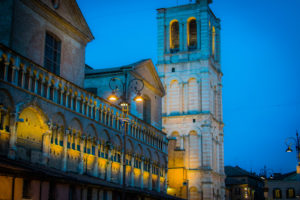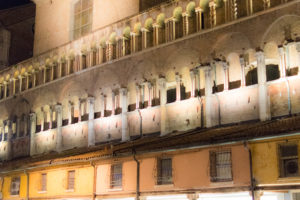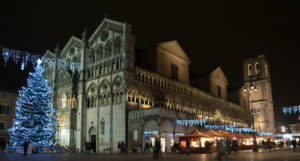 ---
The facade of the Cathedral of St. George is in white marble, with three cusps, and presents loggias, arches, rose windows, splayed windows, statues and numerous bas-reliefs. In the central part of the facade stands the porch; lions support it and on top, a canopy loggia with a statue of the Madonna and Child.
On the south side of the Cathedral along the Trento and Trieste there are decorations in two galleries with columns carved with different subjects.
On same side there was a second big gate, demolished in restorations of the eighteenth century. It was placed in position, which looked out towards Via San Romano, in the direction of Bologna. The portal was crossed by pilgrims who on their way to Rome.
Location