Valli di Comacchio 
Valli di Comacchio is the place where it is possible to find the greatest variety of bird life of Italy; in fact we find here more than 300 species of birds such as flamingos, cavaliere d'Italia, egrets, herons and kingfishers. There are also fishes such as breams, eels, sea bass, mullet and flounder.
Fishing is very practiced; in addition there are numerous salt pans where salt is produced. Typical of the area are the old fishing houses, huts made of poles, straw and reeds.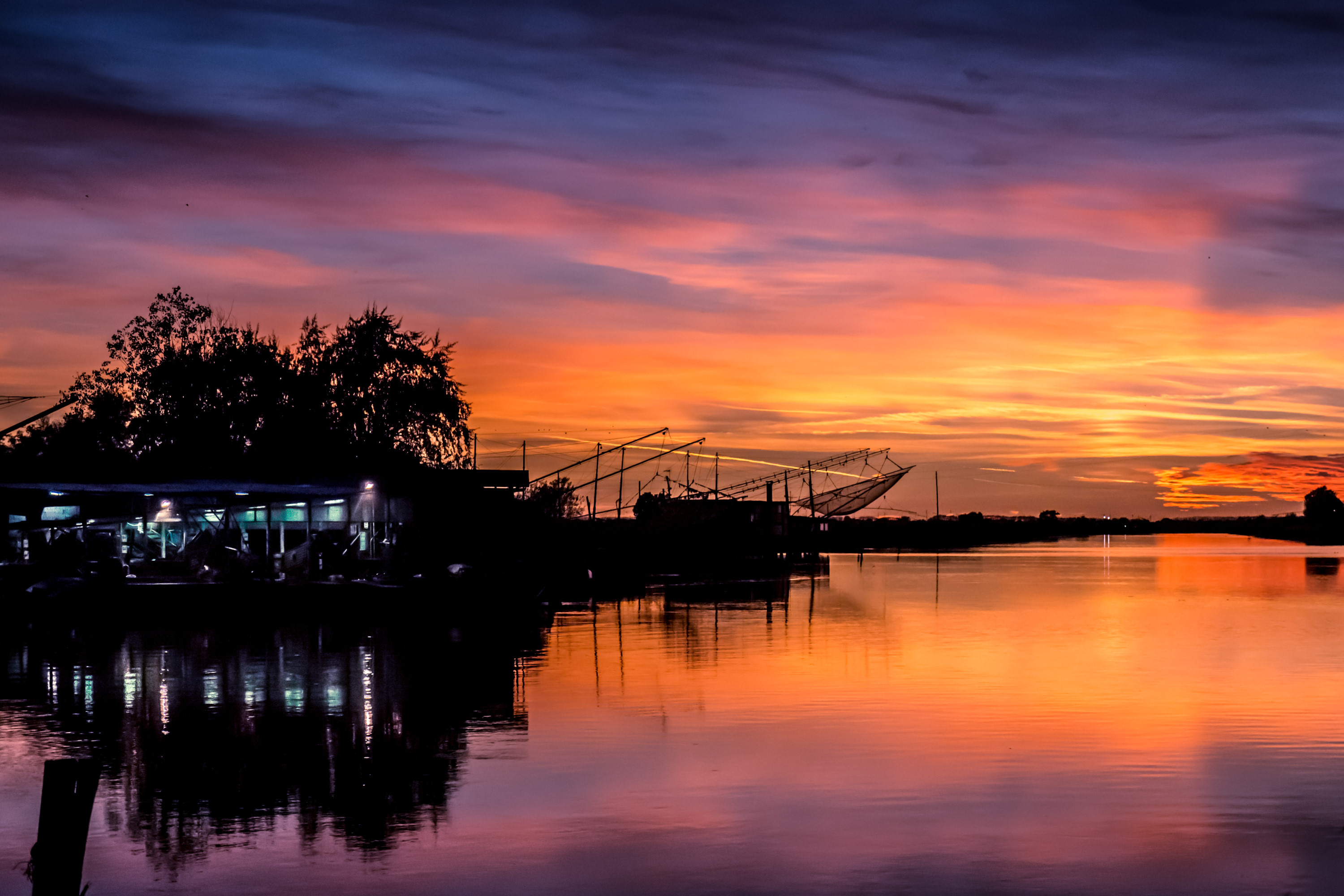 Excursions
Valli di Comacchio can be considered as the real "heart & soul" of Delta Po Park. The offer of excursion is very interesting. From March to October for example the local tourism office arrange beautiful boat excursions. As a variation it is possible to make also excursion with a cmbination of boat and bike.
Detailed info are available here.